The 3rd Party Mapper was released as a cross platform version of the mapper released by the Developers. This mapper was deisgned by Steve Langley and tested by several players before its release. It has been tested on Windows, Mac, and Linux with no major issues reported. To download this mapper click here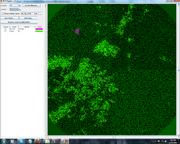 Ad blocker interference detected!
Wikia is a free-to-use site that makes money from advertising. We have a modified experience for viewers using ad blockers

Wikia is not accessible if you've made further modifications. Remove the custom ad blocker rule(s) and the page will load as expected.